Between May 2022 and July 2023, our team of 37 journalists and media professionals from 11 countries ventured into rarely explored corners of the Amazon to understand its criminal ecosystem.
We spent one year investigating this intricate scenario and gaining insights into the forces that drive the protagonists of the Amazon Underworld to engage in illicit activities that have a devastating impact on Amazonian communities and the environment.
Amazon Underworld includes a database that enabled us to map the presence of armed groups on the countries' Amazonian borders and a series of in-depth reports on various aspects of the region's organized criminal enterprises, many of which have received little or no media coverage.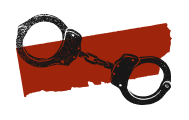 PRESENCE OF ORGANIZED CRIME AND ARMED GROUPS
To build this database, we consulted primary sources and documents in all the Amazonian border municipalities of Brazil, Colombia, Venezuela, Peru, Ecuador and Bolivia.